Why glass tinting of your business premises?
A successful business, will be the business that manages its expenses efficiently and takes advantage of cost saving opportunities. Applying a window tint to your office or warehouse is an excellent cost saving method, which will not only save your business, but will save the Earth too.
Installing a solar control film to your office or warehouse glass can be extremely effective in reducing energy consumption throughout the workspace. Case studies* have shown that when a solar control film is applied to an office building, the savings in energy bills covers the cost of installing the tint within 2 years.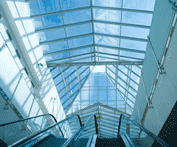 And it's not just your energy bill you'll save on. Solar control films will also protect your equipment, stock and furniture. By reducing the amount of sunlight coming into your building, you can protect valuable stock, display items, computer equipment and office furnishings from deteriorating prematurely. Also, clear or light films can be used for U.V. protection for display windows.

While cost saving is a huge benefit of solar control films, there are many other advantages. Solar control films will increase both the safety and comfort of your workplace. Businesses that apply solar control films to their offices or industrial glass areas can reduce the overall discomfort of heat and glare and also provide privacy for staff and customers. Films can also be added for increased glass strength and safety, and and enhanced aesthetic appeal.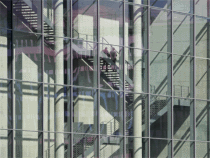 With vast improvements in the manufacture of glass films to produce highly effective and long lasting films, there's never been a better time to install solar control film to your building.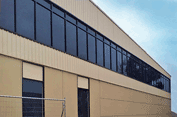 A solar control glass film offers your business:
Up to 81% of heat rejection
Over 99% of Ultra Violet (UV) light rejected
Reduction in energy consumption
Insulates and strengthens glass
Privacy
Glare reduction
Dramatically reduces fading of furnishings
Increased comfort levels
Stylish modern aesthetics
Related Topics